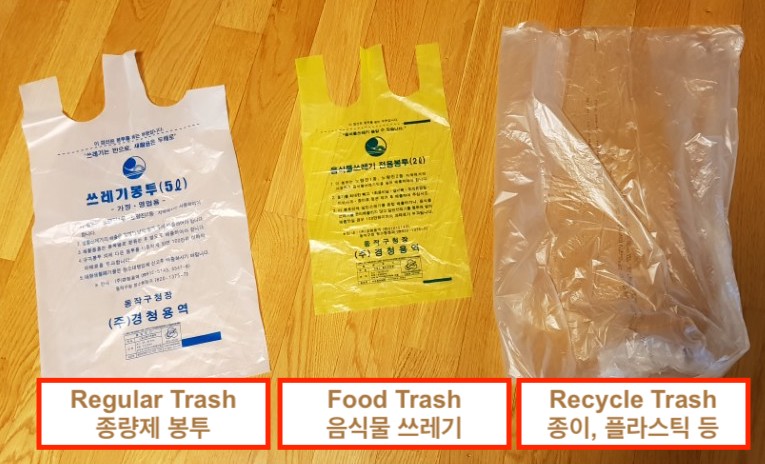 There are three different types of trash. Here are the instructions on how and where to throw away the trash.
For recycles, please put it in this trash bags. (종이=Paper | 병=Bottle | 캔=Cans | 비닐=Vinyl | 플라스틱=plastic)
For regular and Food Trash
Food trash should be thrown away in grey basket. Other trash should be behind silver box.
If you have any questions, please feel free to let us know.
Please throw away your trash when you check out. We would super super appreciate your kind heart!
Manual Lists