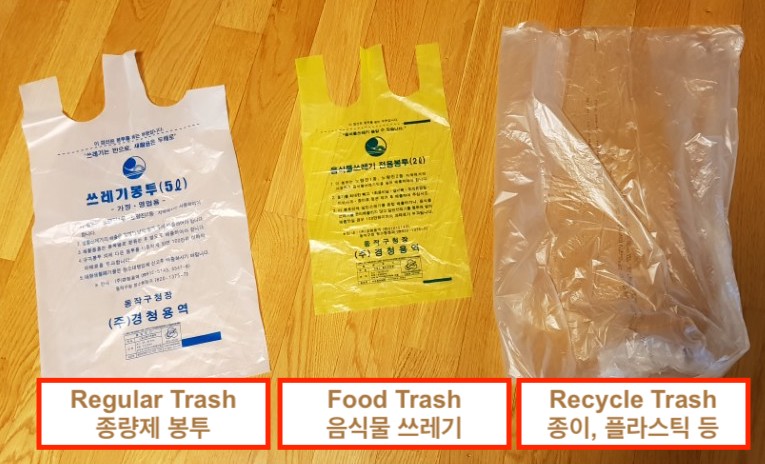 There are three different types of trash. Here are the instructions on how and where to throw away the trash.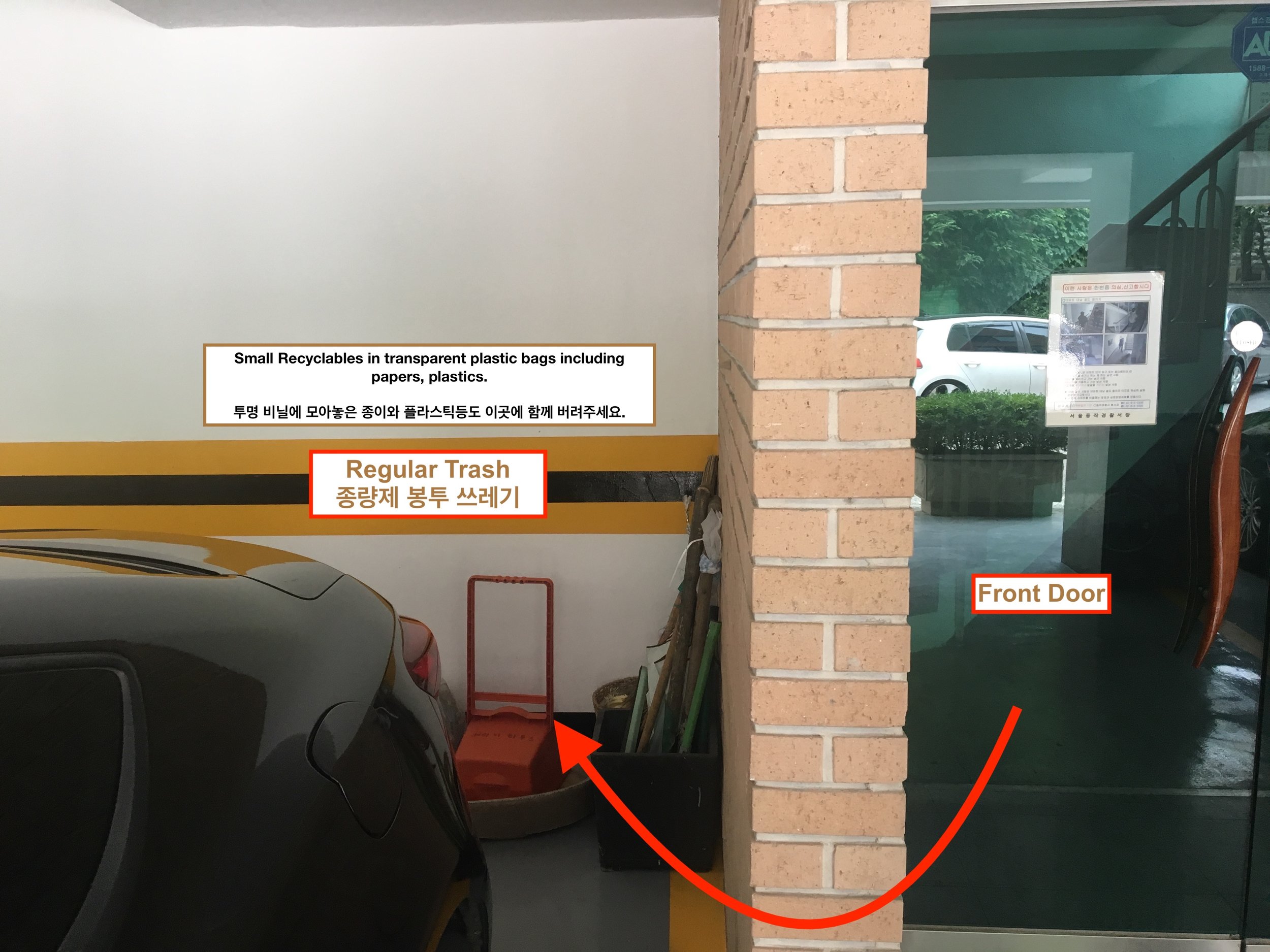 Please put regular trash in the 'regular trash bag (종량제 쓰레기 봉투)'. When you come out of the front door, please take a right turn and you can put the trash there.
For recyclables, you can put it in transparent (bluish) plastic bag and throw away same place as regular trash bag. But if you have big papers, please refer to below recyclables.
Put the food in the yellow bag and put it in the red bucket.
If you have big recyclables papers, please put it 'HERE' in the picture. For regular recyclables, throw away with regular trash as mentioned above.
Please throw away your trash when you check out. We would super super appreciate your kind heart!
Manual Lists